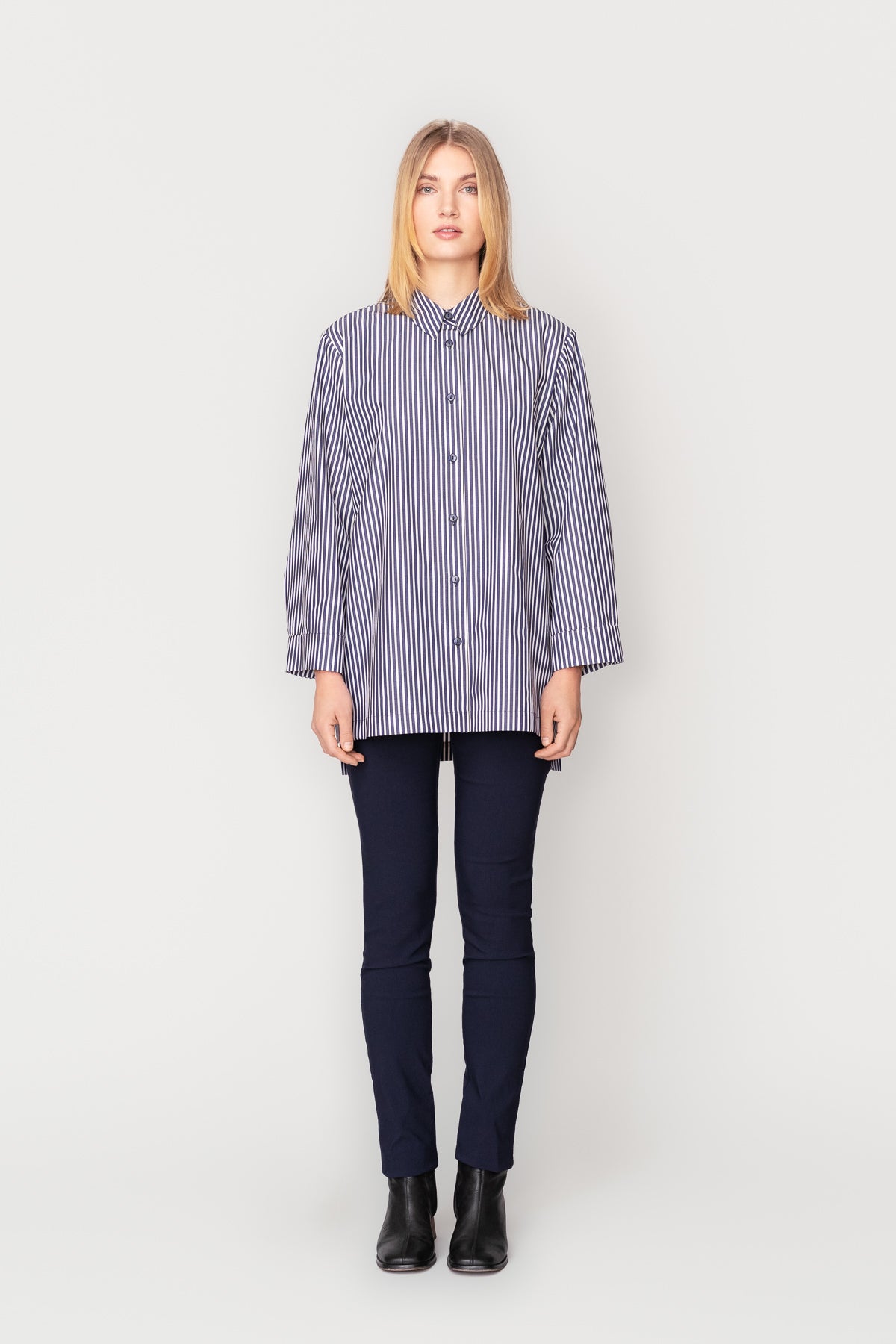 SAARI shirt
Regular price
Sale price
€279,00
Unit price
per
SAARI shirt is made of soft high-quality blue and white striped cotton poplin fabric. The loose-fitting shirt has long sleeves and cuffs. By turning them, the length of the sleeve can be adjusted. The shirt has long slits on the sides and the back of the shirt is longer than the front. It works like a jacket when unbuttoned. SAARI shirt is designed in Finland and made in Estonia.
A loose-fitting shirt.

The model is 177 cm tall and is wearing a size S, which has a length of 110 cm and a bust of 108 cm.

SIZE GUIDE
Wash separately and inside out. Gentle spin cycle. Dry flat first and when half dry hang on a hanger. Iron inside out.
We deliver orders to Austria, Belgium, Denmark, France, Germany, Luxemburg, the Netherlands, Spain (excl. Canary Islands) and Sweden safely with UPS or Post. Delivery by Post €10 or UPS Express Saver €20.
The measurements in the size chart are fixed body measurements in
centimeters, not finished product measurements. The dimensions are based on C-fitting.
• Chest circumference is measured from the highest point of the chest while wearing a bra.
• Product length is measured from the highest point of the shoulder to the longest point of the hem.
• Waist circumference is measured from the narrowest part of the waist.
• Hip circumference is measured at the widest part of the hip.
• The inside length of the leg is measured from the crotch to the floor.
In the Correspondence table, you can see how letter sizes and number sizes correspond to each other