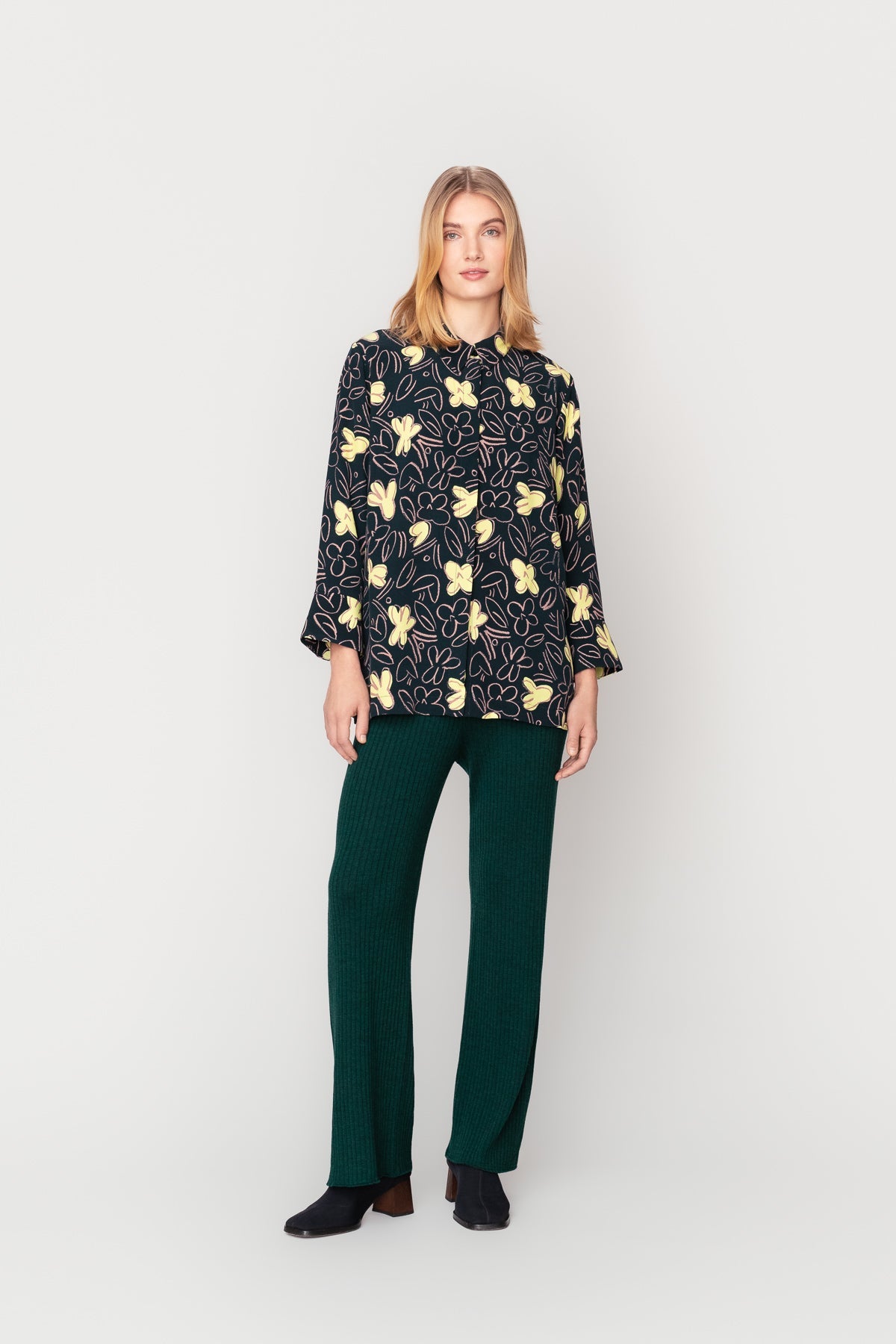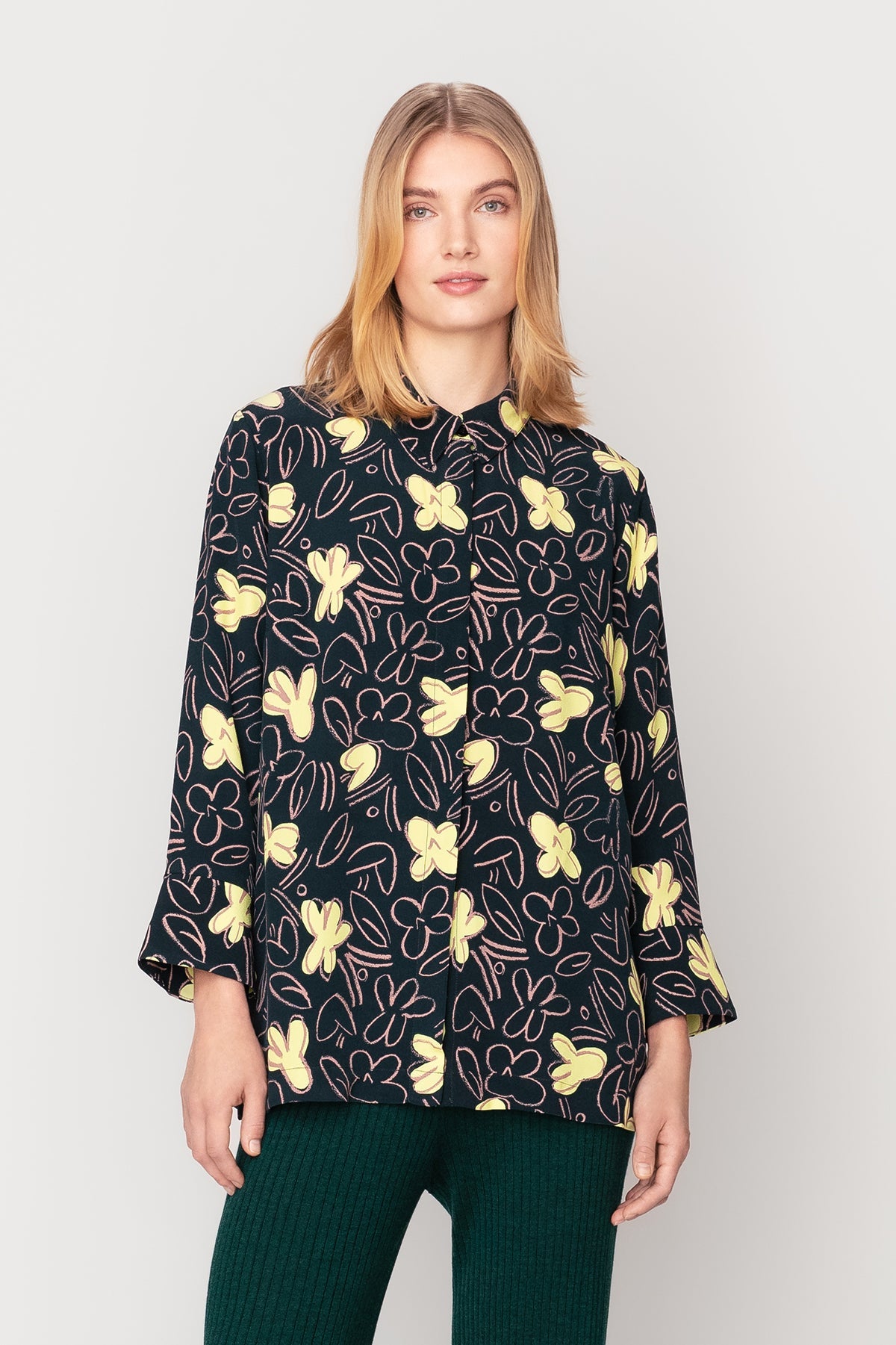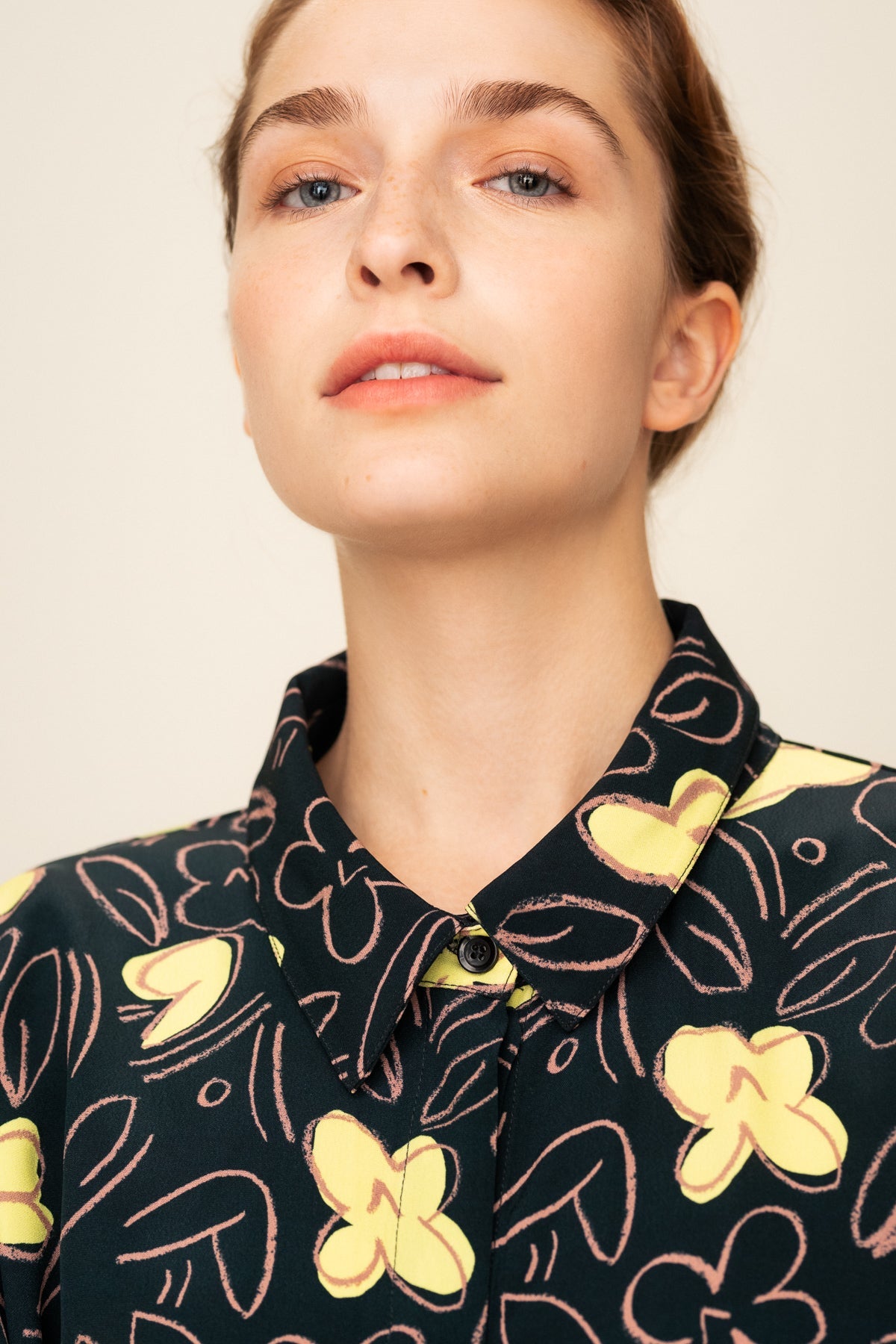 SALO shirt
Regular price
Sale price
€339,00
Unit price
per
SALO shirt is slender on the shoulders and widens slightly at the hem. The festive shirt is made of printed viscose satin fabric and the pattern Hunajakukka is designed by Erja Hirvi. The shade of the pattern is deep forest green with a touch of apple green and it is printed on the crepe-like side of the fabric so the wonderfully soft satin stays against the skin. The shirt has a traditional shirt collar and wide cuffs, which can be turned to adjust the length of the sleeves. SALO shirt is designed in Finland and made in Lithuania.
Wash separately and inside out with a gentle wash program. Reshape carefully when wet. Dry the damp garment on a hanger. Iron inside out.
We deliver orders to Austria, Belgium, Denmark, France, Germany, Luxemburg, the Netherlands, Spain (excl. Canary Islands) and Sweden safely with UPS or Post. Delivery by Post €10 or UPS Express Saver €20.
The measurements in the size chart are fixed body measurements in
centimeters, not finished product measurements. The dimensions are based on C-fitting.
• Chest circumference is measured from the highest point of the chest while wearing a bra.
• Product length is measured from the highest point of the shoulder to the longest point of the hem.
• Waist circumference is measured from the narrowest part of the waist.
• Hip circumference is measured at the widest part of the hip.
• The inside length of the leg is measured from the crotch to the floor.
In the Correspondence table, you can see how letter sizes and number sizes correspond to each other